On the Arkansas Legislative Front….
A few more notes on Arkansas legislative races:
GOP Chair Optimistic About Gains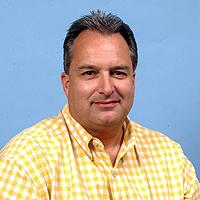 The Arkansas Democrat-Gazette's Seth Blomeley takes a look at how this year's legislative races may shake out, noting that GOP chair Dennis Milligan is confident that Republicans will pick up as many as six seats in November.
House District 81: Karen Hopper (R) vs. Danny Rowe (D) vs. Bonnie Brown (I)
The three-way race to fill the seat of Republican Johnny Key, who's unopposed in his bid to move to the Arkansas Senate, gets some attention in the Baxter Bulletin today.
Based on this report, the voters of District 81 are blessed with some competent and accomplished choices, though given the past GOP lean of this district, it looks as if it should be a Karen Hopper victory. Head to the comments and show me the error of my ways if you know something I don't know.
House District 29: Ann Clemmer (R) vs. Scott Smith (D)
This has been floating around for about a week now, though I've not seen any news coverage of it: The right-leaning Arkansas Journal blog reports that Democratic hopeful Scott Smith's company has allegedly been involved in some questionable business practices. Arkansas Journal points to a prohibition order from the Illinois Secretary of State's office (opens in PDF file) barring Smith's mortgage consulting company from doing business in the state.
The blogger also points to complaints from a developer in Georgia who claims Smith's company owes her company $50,000. Arkansas Journal promises to update as the story develops, which could have an impact on this race in Bryant, so keep an eye on this one. (Disclosure: I made a small financial contribution to Smith's GOP opponent, Ann Clemmer, earlier in the year.)
******
Our next edition of the Arkansas Project Debate Squad, pitting Republican Sen. Gilbert Baker against Democratic challenger Joe White in Senate District 30, is coming up shortly. Ready yourselves.
Please follow and like us: